How did you start with Yoga?
My mother was a yoga teacher, so I became familiar with yoga at a young age. From the very beginning, I was fascinated in how one can cultivate holistic balance through the mind-body connection.
- and what brought you to Ashtanga Vinyasa Yoga?
At first glance the practice seems to be very rigid. You do the same thing day after day, explicitly how it is defined in the sequence. But I'll be honest with you, I experienced freedom, starting from the very first time I practiced. As paradoxical as it may seem, the defined practice offers the practitioner the unique chance to practice independently.
Instead of flipping through books and preparing my practice each day, I found myself simply rolling out my mat and moving. My practice was there, waiting for me. All it took was that first deep breath and I could tune into the magical energy of the practice. From there, I was carried effortlessly from pose to pose by the breath. Time and space seemed to vanish.
You then went on to study directly from the prominent Sri K. Pattabhi Jois in India and went on to become a teacher who was directly certified by him. How did this happen?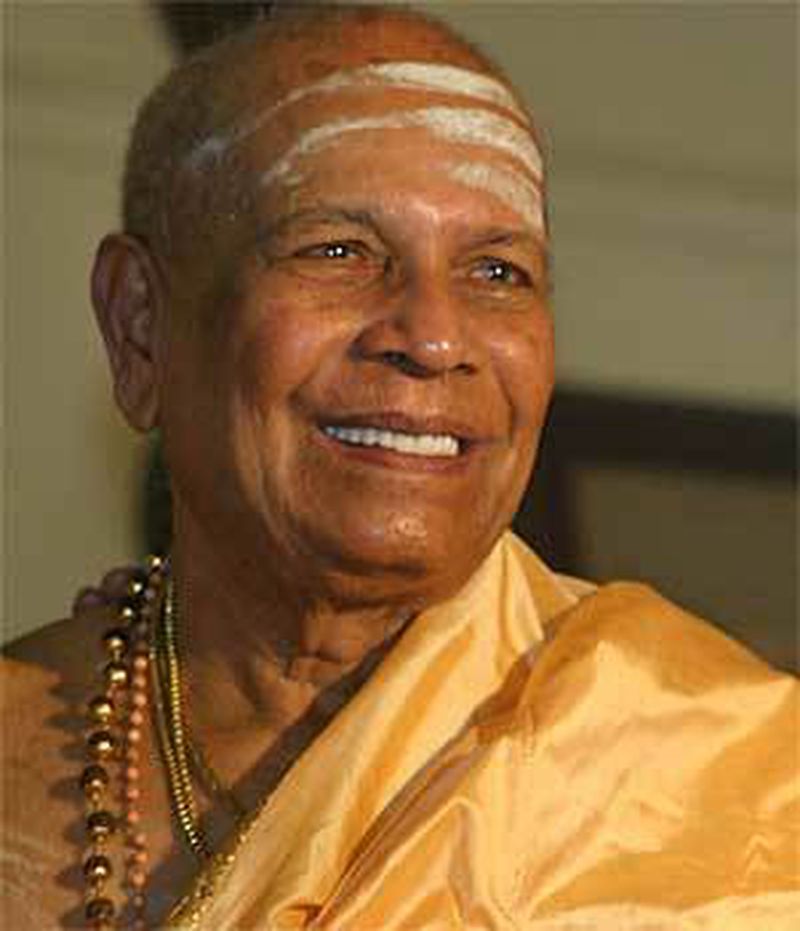 That was great luck! I had the chance to study under the most important teacher in this tradition while he was still teaching. It was really only possible because I was still studying at the time and was able to take advantage of a long break between semesters to travel. Everything aligned perfectly and it seemed like this opportunity was awaiting me. I took the chance and went straight to India.
So you just dropped everything and went?
While I may have come into contact with yoga through my mother, I learned a lot about the practice from my father as well. He encouraged me and supported my decision with a short mantra-like phrase:
Take your Chance!
[Nutze die Gelegenheit!]
Our time on this Earth is finite and our birthday suit upon its entry and exit has no pockets. Each day and every breath is a gift. It is important to regard them as such and to recognize the opportunities that life offers us. If you want to feel accomplished in your life you have to claim these opportunities and to use them for as long as they serve you.
How do you recognize such an opportunity?
Such opportunities show up as inconspicuous. Life tosses it out to us and it's easy to miss. More than anything it is important to be aware of opportunities that come up in areas that you are naturally drawn to. Looking back at your time in school is a great example. Your talents surfaced through studying different topics. The more we work within the framework of what we do well, the more we enjoy what we are doing. Enjoying life and your life work starts with accepting what you are gifted in.
You also need the space in your life to recognize these opportunities and to take the chances you are given with courage. Your school years is again a great example. There were times that you learned and loved it, and there were also times when you were messing around throwing spit wads at the chalkboard and enjoying every moment of it. This is also important for feeling that your time spent was fulfilling and enriching.
Equally important is knowing when to let go. Going further with our school time example: at some point your bubble gum is flavorless and hard after you've chewed it long enough and it's time to get rid of it. Another example that comes to mind is a homeless person who I have observed sitting in front of a school with a book satchel. Maybe he had enjoyed his schooldays and wished himself to be a student again?
Opportunities open up to us in life like a door. You have to gather the courage to step through. In walking through the doorway you take off on a new adventure. There is the past behind you and the new adventure before you. Once through the doorway you can get started with full energy.
Was studying with Pattabhi Jois like walking through a doorway of opportunity for you?
Pattabhi Jois opened my eyes to a brand new approach to yoga. During this time I not only developed my physical practice, but also immersed myself in philosophy. I became part of a global family of practitioners. There is something special that connects each of us who studied under Pattabhi Jois who are bringing Ashtanga Vinyasa to the world today.
What was it like learning under Pattabhi Jois?
Pattabhi Jois teaching embodies what I consider to be a traditional yoga class. Although I had practiced before, I began from the very beginning when I started with him. Each pose was given to me as a new initiation, a bit like the grading system in Karate.
It was a magical experience to take part in the lessons given by the other yogis in the room. Our breath was not only present in our movement, but could be heard from the Shala out in the streets. The air was muggy with sweat. Perhaps it was the sweat that brought us so close.
Pattabhi Jois understood how to be like a father to us. He developed the yoga practice for each person in their own way. Breath by breath, pose by pose, the practice became longer and lore intense, and enriched this moving meditation.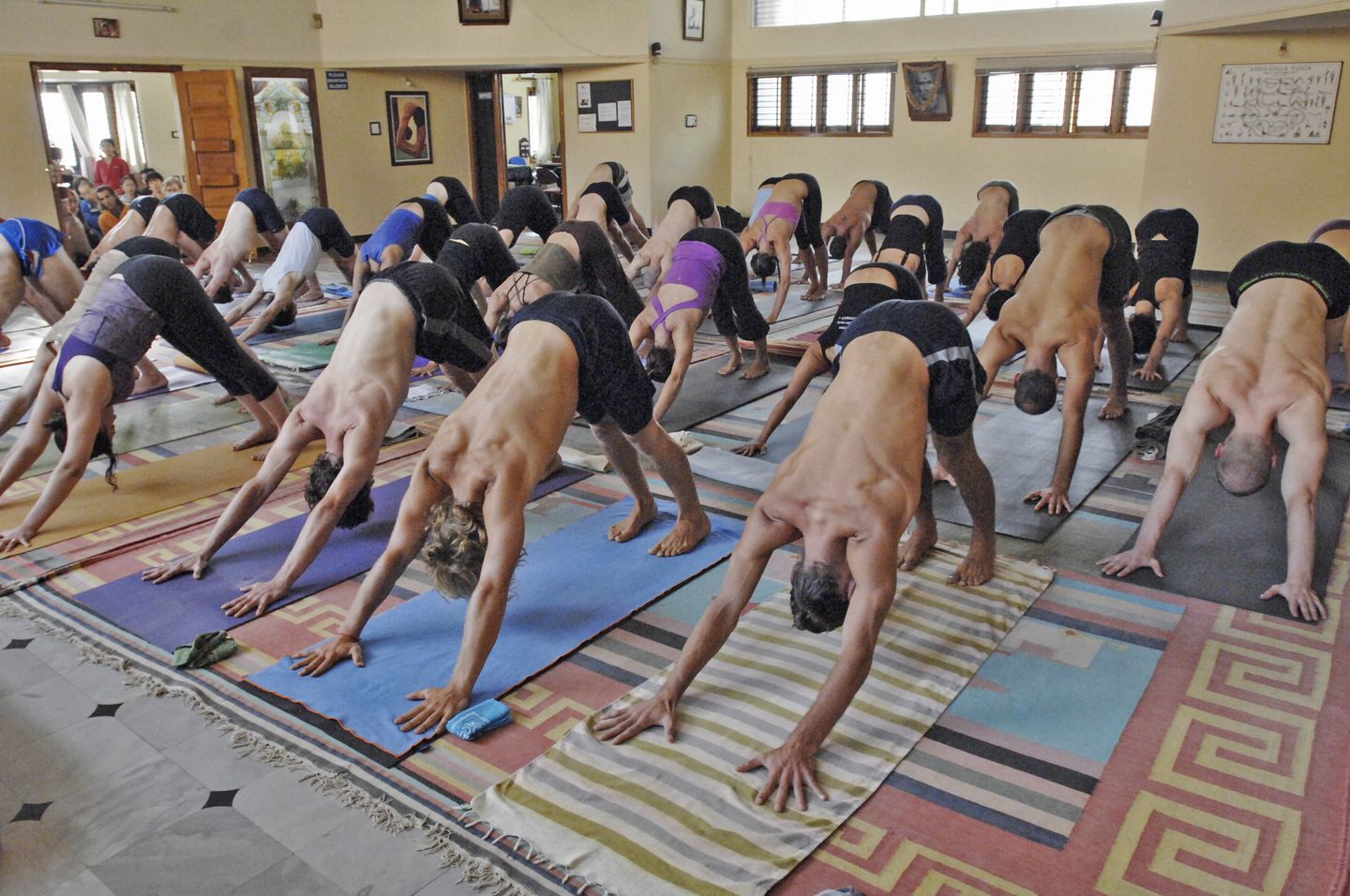 You are certified directly by Pattabhi Jois to teach Ashtanga Vinyasa. What was the teacher training like?
For Pattabhi Jois it was the personal practice that was the deciding factor. He emphasized over and over again:
Ashtanga Yoga is 99% transpiration and 1% explanation!
When I started practicing the Third Series with him, I received his "Authorization to teach". I learned systematic teaching techniques and philosophical as well as physiological basics that I could use when teaching elsewhere.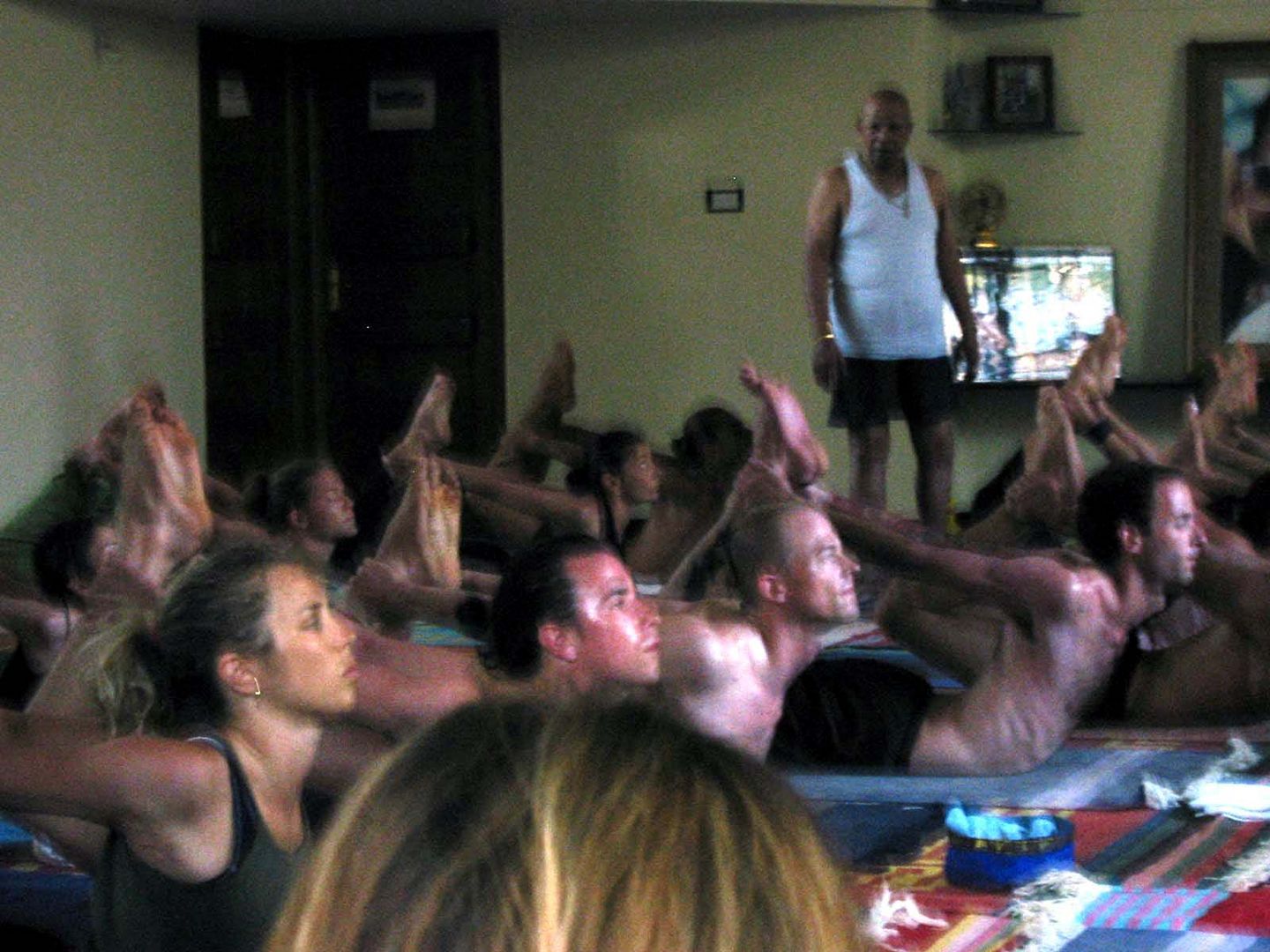 To what extent are you still connected to this family of Ashtanga Vinyasa?
Perhaps Ashtanga Vinyasa is a bit like fermented milk. Add milk, and yogurt is produced. However, the taste will always turn out differently depending on the milk used.
Although we were all practicing together in the same room at the same time with Pattabhi Jois, everyone takes something different from the experience. For some the journey was more physical while for others more meditative. One was totally immersed in the beauty of breath and movement and another was inspired by the geometry of the postures themselves.
Then take the various backgrounds of the different practitioners. A musician will hear the melody, the draftsman sees contrasts and the sculptor forms.
So each student has taken something from the practice that is unique to their person and personal experience.
What is so unique about the AYI Method that you have founded?
As a doctor, I want to promote the health of my students. The AYI Method offers the postures and movements of the Ashtanga Vinyasa sequences in a way that does just that. It follows a systematic and physiological approach to help the practice meet the practitioner where they are. Individual adjustments, alignment and yoga therapy are also important aspects.
As a scientist, a systematic and well-founded approach in very important to me. In the training of the AYI Method, we place great emphasis on modern knowledge in the disciplines of movement science. If you want to systematically learn a way to harmonize your breath and movement, this is a great place to start.
Many thanks for the interview.
And have fun practicing!
Background: This interview was part of the final thesis of a yoga teacher in a yoga teacher training. Alexandra is involved with the yoga taught according to T. Krishnamacharya and is four most important students: T.K.V. Desikachar, Indra Devi, B.K.S. Iyengar and Pattabhi Jois.
Interview: Alexandra Wehinger
Author: Dr. Ronald Steiner
Header Photo: Tom Rosenthal