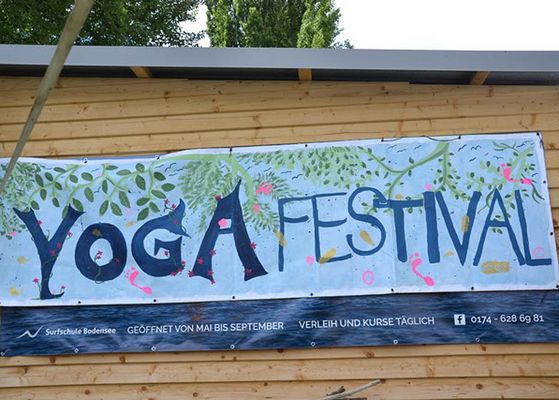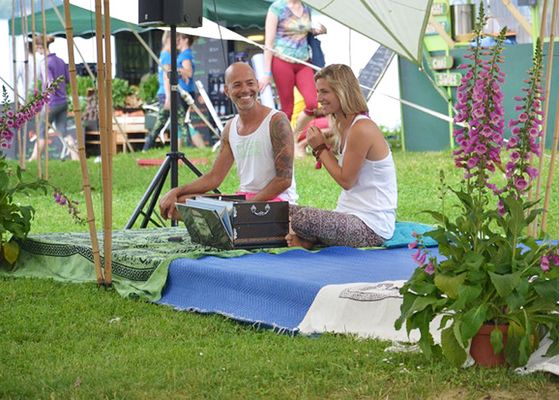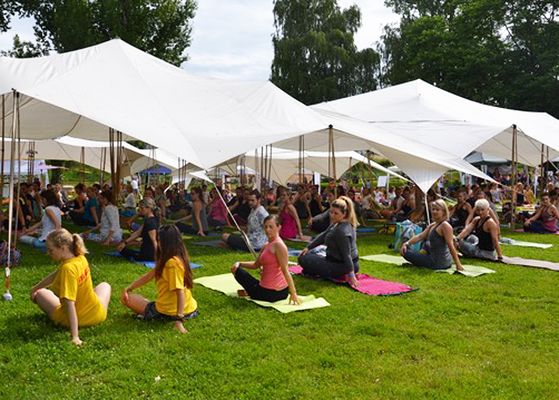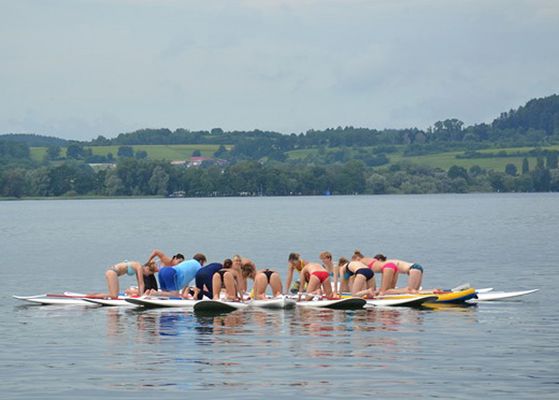 It was already for the second time that the big yoga festival at Überlingen near Lake Constance took place. On 25 Juni 2016, all yogis interested were invited to join the festival under the motto "outdoors and barefoot" to discover yoga in all its different shapes. To do so, classes and events were offered at three different locations for the entire day - including a number of well-known guest teachers and a diverse program ranging from dynamic meditation, chanting, yoga dance and acro yoga to flow yoga, fascial yoga and Ashtanga Yoga and even yoga on a surfboard.
This widely varied program obviously struck a vein: the 550 tickets available were completely sold out and the charity project for "Nepal Hilfe in Überlingen am Bodensee" (Nepal Aid at Überlingen/Lake Constance) a true success. Even the heavy storm which hit the lido in the afternoon did not destroy the joyful atmosphere and general good mood created by organizers Raphaela Amarela and Gilbert Grimeau and their loving and highly likable way of guiding the participants through the day.
Voices:
I thought the the Überlingen Festival was very small and cozy. This event truly has a charm of its own, especially because it's so comparatively small with only two stages and very little consumerism and commerce. This definitely contributed to the special atmosphere which felt more like a big community and less like an anonymous crowd as is sometimes the case at the big events. Also, the courses on offer were undoubtedly first class and there was a great variety to choose from. I will definitely be there again next year!
For the first time, AYI® was also present at the festival. Under the guidance of AYI® Teacher Barbara Kittel-Holmgren and some assistants, over 100 yogis practiced together - and, as the pictures prove - obviously had great fun!